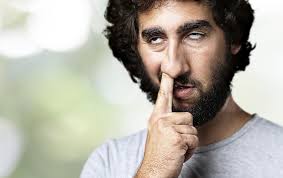 Faster than a speeding .WAV file!
More powerful than real talent!
Able to thrust you into the mainstream in a single bound!
Look!
Up in the sky!
It's a turd!
It's today!
IT'S AUTOTUNE!
Yes! It's AUTOTUNE!
OK. Stop singing the "Superman" theme....
AH YES! AUTOTUNE!
In this day and age, everyone's entitled to be a rock god!
Screw putting in years of practice!
Who needs it?!
This is the era of instant gratification and if you want to be a star....

AUTOTUNE IS ALL YOU NEED!
Yes! During this spectacular "all inclusive" era, it's just what we've all been waiting for!
IT'S AUTOTUNE TO THE RESCUE!
What? You're too lazy to put in the effort to get the vocals correct?
What? Studio time is too expensive and you prefer taking the easy way out?
What? You were told it can be used as a "great effect" and you believe everything the pretentious goatees tell you?
What? You've blown out your vocals from years of singing and screaming in registers you should've changed decades ago?
What? Your aunt's best friend's, sister's husband's, second cousin's, father's, zit-faced newspaper boy said you should be a singer?
What? You want to jump on the current trend of sounding like a drowning robot with its mechanical balls caught in a vice?
What? Your natural voice sounds like Swamp Thing with a bad cold?
THERE'S NO NEED TO FEAR! AUTOTUNE IS HERE!
It's THE MUSIC INDUSTRY STANDARD!
Yes! This phantasmagoric crutch effect can be found on 99.99999999999999999999999999999999999999999999999999999999999999999999% of today's incredibly memorable recordings as "sung" by today's incredibly memorable artists!
What good is a song without AUTOTUNE?!

Where would we be without it?!
WHEN IN DOUBT, USE AUTOTUNE!
Pay no attention to those "silly old men" complaining how AUTOTUNE has completely taken over and ruined music!
What do they know?!
GET OFF THEIR LAWN!
You're with "THE IN CROWD"!
A special thank you goes out to Andy Hildebrand and Antares Audio Technologies for introducing the world to this glorious crutch effect!
NOW EVERYONE CAN BE A STAR!
Good show, guys!
Thank you! Thank you! THANK YOU!
AUTOTUNE! IT'S A WAY OF LIFE!